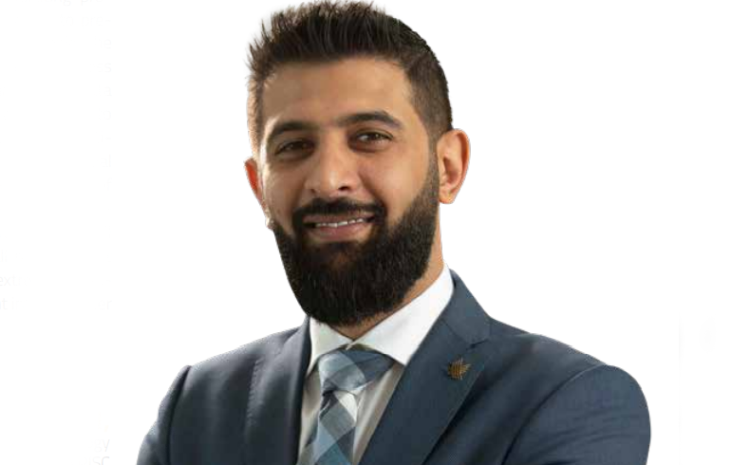 HOW CIOS WILL USE DATA TO ACCURATELY DRIVE BUSINESS RESULTS IN 2022?
Data drives everything that business perrform, from engaging partners, investors, clients, internal employees to enable services. The business is heavily reliant on data so in 2022 the CIOs most focus is to automate and mature the existing processes and data handling. This is to prevent data being wasted and to make the data-oriented strategy to drive business forward and effective analysis of data deliver the best services and results to customers. The CIOs focus is also to utilise the unstructured data, which is a real gamechanger, it comes from variety of sources including emails exchanges, earnings transcripts, survey responses, call centres and even video call transcripts, it is difficult to handle but extremely valuable, offering greater insight into customer needs and market trends. In our case, the core target of Al Ramz is to implement the data-oriented client services utilising or creating Machine Learning and Artificial Intelligence capabilities.
WHAT ARE THE BENEFITS OF PREDICTIVE ANALYSES AND HOW IS YOUR ORGANIZATION MAKING EFFECTIVE USE OF THIS?
Predictive analytics enables businesses to identify potential events and opportunities before they occur. Predicative analysis is widely used in identifying potential risks and improve customer services at Al Ramz like improve customer retention, identify profitable customers, improve customer segmentation, improve decision making, predict and quantify risks, predict demand and optimize pricing, find new revenue opportunities to gain a competitive advantage and optimize processes and performance.
Here's the basic process we follow at Al Ramz:
We analyse our existing data, to learn statistical patterns, these patterns include but not limited to customer data, trading patterns, sectors where customer focus more, products customer interested more, various risks etc.
From those patterns we create a set of rules, which describes how to apply the patterns to new data.
We then pass new data through the created models and the rules make some sort of predictions about what may occur in the future.
Last but not least we compare the predicted data with actual results and improve our model and/or data patterns
IN YOUR OPINION HOW SHOULD ORGANIZATIONS BEGIN WITH PREDICTIVE ANALYSES
Predictive analytics fits into the spectrum of analytics, started with descriptive which is the most basic of the analytics, it is basically just cleaning, relating, summarising and visualizing your data, really getting to the questions about what's happening in my business (a decent dashboard) and then there's diagnostic which is really getting down to why things are happening, what causing my revenue to decline or to increase, how are things related, so if you have got a good base of these then you are ready to move into predictive analytics which is going to dive into what's going to happen in the future.
HOW ARE YOU DRIVING YOUR ORGANIZATION'S 2022-23 MODERNIZATION STRATEGY?
IT modernization, the global threat landscape is constantly evolving and remaining competitive and modernizing our digital environment for great power competition is imperative for Al Ramz. Now fast-evolving engineering is leveraging cloud-based alternatives that integrate DevOps, APIs, serverless architecture, and microservices for business betterment. Incremental integration of company-wide sensory networks and smart (cognitive) computing is renewing archaic IT systems and validating their product-market fit. Our approach is simple. We will increase technological capabilities across the company and strengthen overall adoption of enterprise systems to achieve our digital modernization goals that summarized herein:
Innovate for competitive advantage
Optimize for efficiencies and improved capability
evolve cybersecurity for an agile and resilient posture
prepare talents for a ready digital workforce
WITH THE OVER-INCREASING IMPACT OF COVID VARIANTS, HOW WILL LIFE, BUSINESS, AND PUBLIC HEALTH CHANGE IN 2022 AND WHAT IMPACT WILL THIS HAVE ON YOUR INDUSTRY?
Experts say that Covid will likely lose its "pandemic" status sometime in 2022 and it will become more seasonal, due largely to rising global vaccination rates and developments of antiviral Covid pills that could become more widespread over the coming few months. The UAE's high vaccination rate and relatively young population places it in a strong position to withstand the current and maybe the future waves of infections without needing to reimpose the strict measures implemented in 2020.
However, if the virus does become more seasonal, wearing a mask on public transit and indoors during Covid season could become the norm. Despite Covid variants, UAE enjoyed a strong economic growth in 2021 due to different factors like rebounding tourism, increasing demand of real estate market,
EXPO Dubai 2020 and the increase in oil prices, all these factors, supported the UAE stock markets heavily and have had positive performance in 2021. Therefore, the outlook of 2022 is broadly constructive, and UAE stock markets to remain positive.